.....
.....
.....
.....
......
.....
IMPORTANT TATTOO INFORMATION .......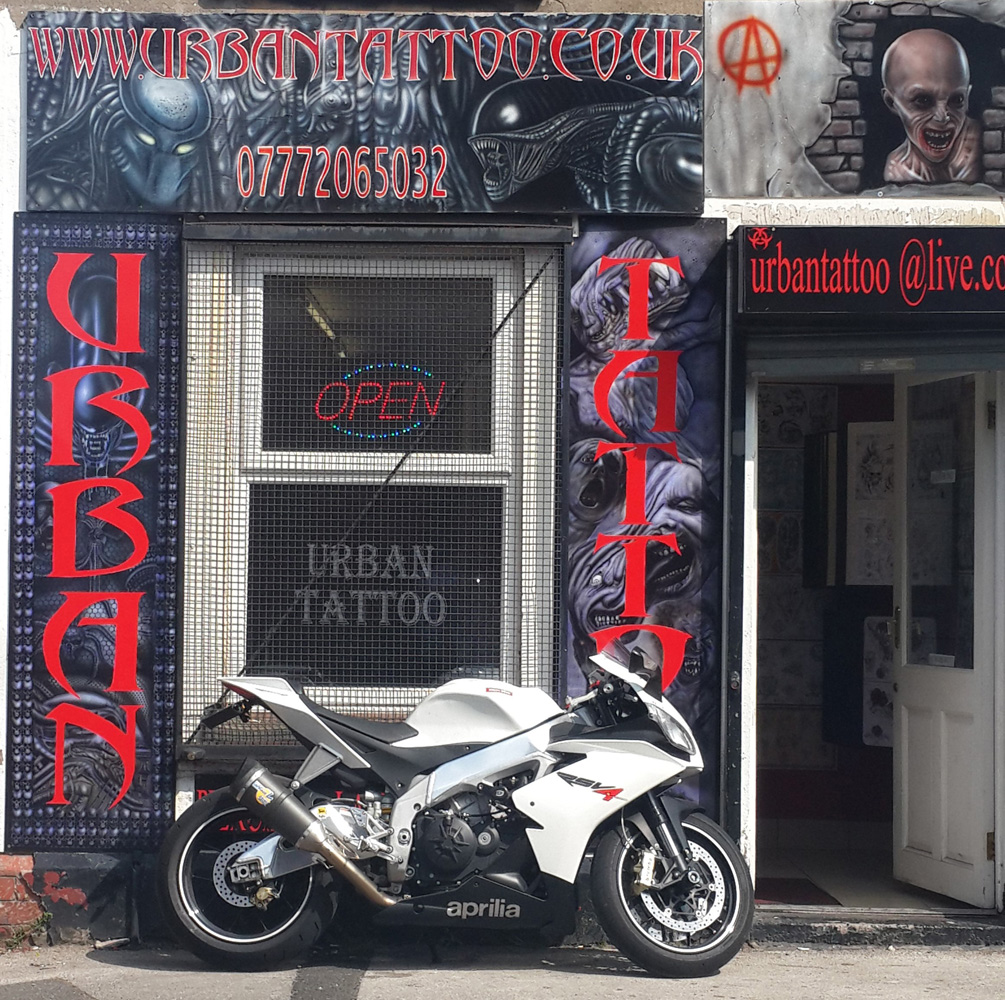 Urban Tattoo, Tel: 07902131649. Mike .07853165857. Keith
Urban Tattoo has a warm friendly atmosphere and has great staff, good sense of humour and is here for all your tattoo needs from portraits and custom work to Neo traditional, the tattooists here are not just your ordinary tattooists they are highly skilled tattoo artists of 15 years experience who have spent there whole lives in creative environments, always pushing the envelope to create outstanding perfection and artistic insight, all work is carried out in a sterile Environmental Health Registered studio using Excel and Little Sister type B and S vacuum autoclaves and UW ultrasonic cleaners using rigorous cleaning, sterilizing and safety regimes which far surpass EHO regulations.
OPENING HOURS:
Monday: Laser Removal and Piercing only :07880363262
Tuesday: 11am - 6pm
Wednesday: 12 noon - 8pm
Thursday: 11am - 6pm
Friday: 11am - 6pm
Saturday : 11am - 6pm
Sunday: Closed
Urban Tattoo have and will always keep this website simple, easy to navigate, has no ads,
making it clear, clean, bugfree and without the pain in the arse marketing companies
filling the internet with garbage!!
BOYCOTT MCE INSURANCE
we support bikers not liars
you will be sorry you bought their cheapest quote